Vacheron Constantin Watches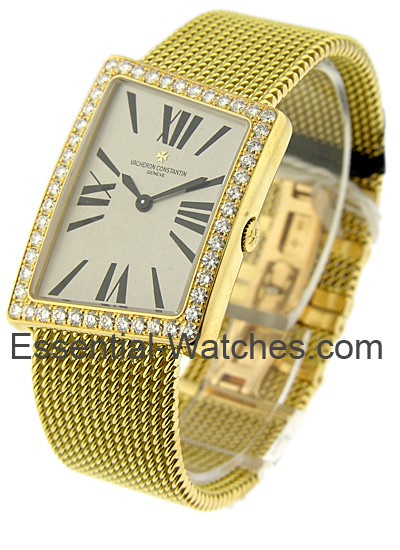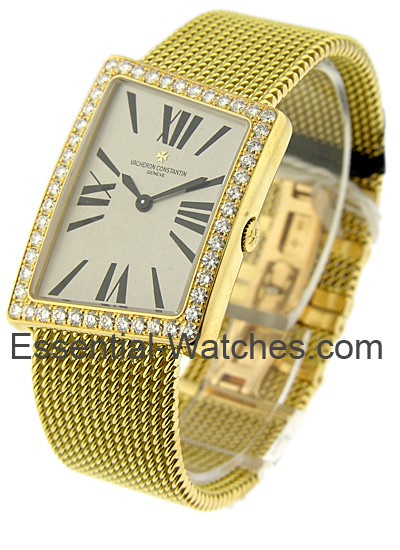 Vacheron Constantin
1972 ASSYMETRIC on BRACELET Yellow Gold with Diamond Case - Large Size 37510 341J 8812
Item ID

11048

Model #

37510 341J 8812

Case

18KT Yellow Gold with Factory Diamonds

Case Size

26 x 34mm

Movement

Mechanical

Dial

Silver

Bracelet

YG Bracelet
SORRY... but most likely this watch is NOT IN STOCK.
Message us now on
Whatsapp
Description
This watch is also known as: 37510/341J-8812
A timepiece that is truly different from the other watches to the core is the Vacheron Constantin 1972 Aysmmetric. A single look at this timepiece is sufficient to realise this fact. For all those who are tired of symmetry and symmetric timepieces, this would be perfect choice. The asymettrical rectangular case in 18 K Yellow Gold measures 26 mm x 34 mm with quartz movement and with finecut diamonds set on the bezel. The dial is in silver with roman numerasls as hour markers. The bracelet is in yellow gold.